---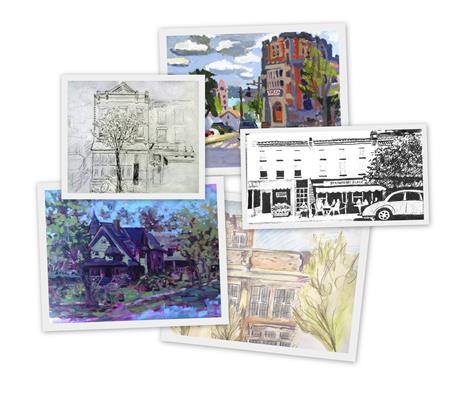 About Flash Sketch Mob
In June 2012 - and again in 2015 - a flash sketch mob of about 100 artists gathered in Nyack, NY to create a composite landscape portrait of the village. Standing roughly twelve paces apart for a quarter mile on both sides of the street, the artists captured the streetscape on the village's thoroughfares. Now, using the content generated from these sessions, we've put together this Website that allows you to navigate the village as seen through the eyes of these artists. Participation levels have been great and we seek a win-win-win collaboration between artists, villages, and local merchants. Technical expertise from volunteers is also welcome - see 'Pitch-in').
More information about the Flash Sketch Mob, the community, and the artists in Nyack can be found here.
---
The Maps
..are pretty cool too.
Flash Sketch Mob artworks have been captured in interactive map format as well as both image and video slide-show format. These formats allow you to get a fundamental sense of where the artist was situated during the creative process and how the scene fits into the locale as a whole. Across the two events so far we've actually 'covered' quite a bit of Nyack, NY with sketches!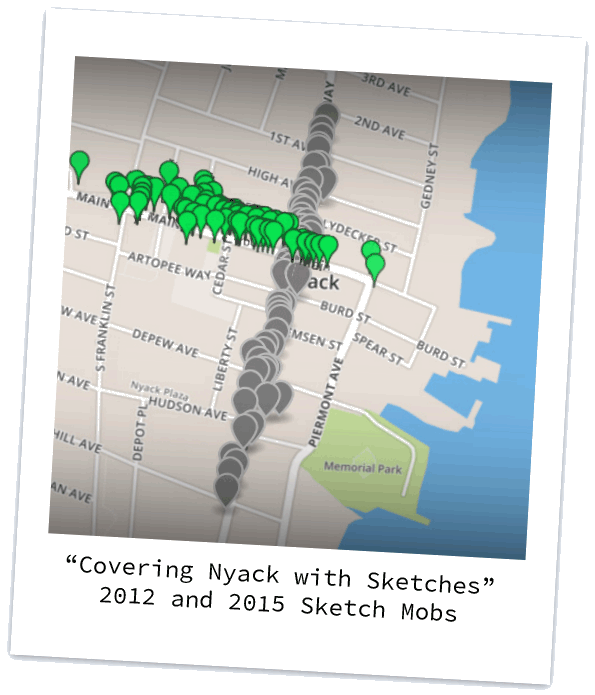 Have a look at our coverage snapshot!
More is possible, and we'd welcome help.
---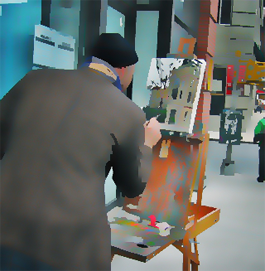 New
- and noteworthy..
Two Flash Sketch Mobs (FSM) have been staged. The above maps document both of them. But FSM last returned on June 20th, 2015, adding Main Street to its growing visual arts atlas of Nyack. This second Flash Sketch Mob was a part of ART WALK 2015, a three-day arts festival organized by Paulette Ross, owner of p.ross boutique. This will be the 10th anniversary of the village-wide cultural event. "This year's theme, '10 to the 10th power…a decade of art,' can take you back in time or to the future," said Ross. (see Batson's full post here)
---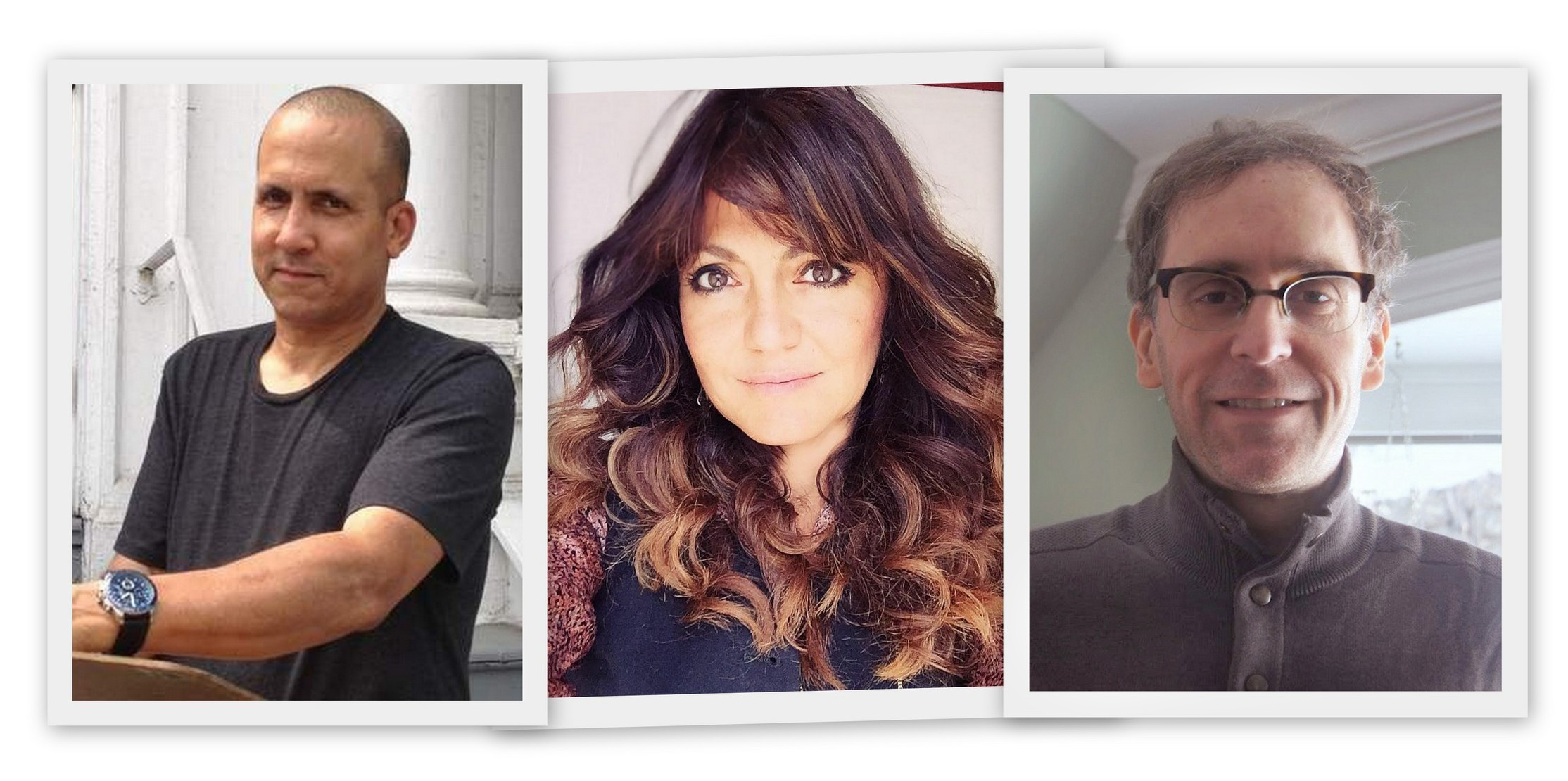 Want to reach us?
We'd be happy to discuss stuff.
Contact us: wrbatson@gmail.com, diazm@d-e.org, ben.falchuk@gmail.com
Web links: Bill Batson, Marisol Diaz, Ben Falchuk
---
Want to pitch in?
Talk to us.
We continue to seek Web, WebGL, 3D models, SketchUp, Blender, Google maps, visualization toolkits, and JavaScript developers to help us to better innovate on this theme (e.g. visualize and synthesize artworks and locales using unique perspectives). Please contact us if you have these experiences and bit of time to pitch in. Full credit will be given and your advice, contributions and leadership will be put to great use.